Core team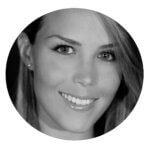 Gabriela Jiménez Valerio, PhD.
Co-founder & CEO
Educated in biomedicine and pharmaceutical industry with business-oriented mindset and leadership skills.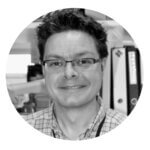 Oriol Casanovas Casanovas, PhD.
Co-founder & CSO
His research has been focused on determining tumor adaptation and resistance to anti-angiogenic cancer therapy.
Advisors
Bart Huisken, MBA.
Co-founder & Strategic Advisor
Richard Roberts, PhD.
Medicinal Chemistry Advisor
Ramón Salazar, MD, PhD.
Clinical Oncology Expert
Research team
Our academic founders have played a key role in demonstrating that resistance to cancer therapy occurs in response to adaptive mechanisms of tumor cells.
We are part of the Program Against Cancer Therapeutic Resistance (ProCURE)
We research angiogenesis and tumor malignization
We are always looking for new talent to join our team